Joel F. Levy D.D.S.
Joel F. Levy D.D.S. - Laser Assisted - Cosmetic & Restorative Dentistry is a Larchmont-based family dentist practice that treats patients of all ages.
We are committed to delivering the highest quality dental care and do so using state-of-the-art dentist equipment. We are a cosmetic dentist that offers services like Invisalign®, Veneers, Dental Implants, Zoom Teeth Whitening, and more. We also perform emergency dentist services that include root canals, crowns, and bridges. As a local dentist, we create lifelong relationships with our patient and their families and work to ensure that they receive treatments in a comfortable and relaxed environment. Dr. Levy and our staff invite you to schedule an appointment by calling 914-834-9534 and experience why our patients think Joel F. Levy D.D.S. - Laser Assisted - Cosmetic & Restorative Dentistry is the best dentist in Larchmont.
Joel F. Levy D.D.S.
Larchmont, NY Dentist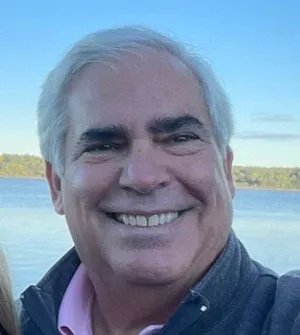 Joel F. Levy DDS graduated from The State University of New York at Albany earning BS degree in Biology. in 1982, Dr. Levy furthered his postgraduate training at the New York University College of Dentistry where he earned his DDS degree.
Upon Graduation In 1986, Dr. Levy was honored by being awarded the Bernard E. Rudner Award for Excellence in Dentistry and Managing a Dental Practice. He continued additional education as a resident at The Jamaica Hospital Medical Center in Queens, New York.
In furthering his quest for knowledge, has taken hundreds of hours of continuing education courses both in and out of New York. He is a member of the First District Dental Society, American Dental Association , Academy of General Dentistry, and the New York State Dental Society.
Dr. Levy has taken over 1200 hours of continuing education courses to allow him to be on the cutting edge of technology and technique which enables him to better care for his patients.
Dr Levy is Certified in the safe usage of two types of Dental Lasers, the Diode Laser, and the Waterlase laser.
Quote to Ponder
'I like to think of myself as an artist, and my life is my greatest work of art. Every moment is a moment of creation and each moment of creation contains infinite possibilities. I can do things the way I've always done them, or I can look at the different alternatives, and try something new and different and potentially more rewarding. Every moment presents a new opportunity and a new decision. What a wonderful game we are all playing, and what a magnificent art form....' Gawain, Shakti 1979
Philosophy
"I believe that your time is as important to you as my time is to me. Therefore, I will address your concerns, provide you with the information necessary to fully understand what your Dental needs are and what we can do about addressing any issues in a timely manner. As a partner in your Dental Care I will offer suggestions that will have a positive long-lasting effect on your overall Dental Health.
In order to fully focus on your Dental care, I see only one patient at a time. I don't double book my appointments, so I won't be running from room to room; I will be sitting there with you, uninterrupted, for the duration of your visit. I also choose to do all re-care and cleaning appointments myself. This allows me to meticulously and continually monitor your condition.
In order to provide you with the most up-to-date and long-lasting restorations, I am committed to utilizing the latest In Digital X-rays, intra -oral images, computerized delivery of novocaine, and top-shelf Dental materials. Along with that, I take part in continuing education courses throughout the year, which keeps me on the cutting edge of Dental Care.
I will make you aware of what is required to keep your mouth healthy and what can be done to improve your smile. There are some really awesome procedures that can do this in just 2-3 visits.
I have made the commitment to seeing that you get your Dental Benefit as fast as possible. To this end, we utilize electronic claim and Xray submission. This greatly reduces processing time.
With you as a partner in your own care, we can both work towards accomplishing your Dental Goals. It is my overwhelming desire to make you as thrilled with the Dentistry I do for you, as I am."
BEST,
DR. JOEL LEVY
---
Sondra, Patient Coordinator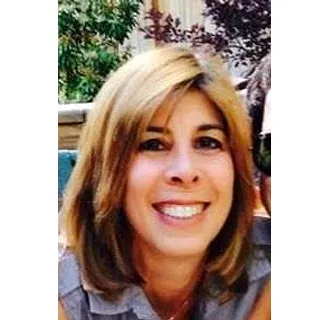 Our Patient Coordinator Sondra assists our guests with appointments, insurance issues & questions regarding treatment. She is also instrumental in keeping us up to date on local happenings. Sondra is the Food Drive Coordinator for the Larchmont/Mamaroneck Hunger Task Force and a member of the Social Action Committee at Westchester Jewish Center.
---
Our Office Mission
The Goal of Midtown Dentist Joel F. Levy DDS, Cosmetic & Porcelain Bonding, is to guide our patients along a path of optimal health and wellness, for life.
To non-judgementally deliver the highest possible level of care, with empathy and understanding.

To continually pursue excellence through continuing education, personal and team growth and mastery of leading edge technology.

To treat our patients as individuals.

To deliver this care with first-class, five-star service.

To respect our patients time.

To accept our patients as partners in their wellness.

To assume a leadership role as a resource, a window of information with concern for our patient's overall well-being.

To consistently deliver more than would reasonably be expected.

To treat our patients as we would like to be treated
---