Your kind words help us help others.
If you enjoyed your experience with our practice, please select one or more of the review sites below, and tell us about it! It only takes a few minutes, and we appreciate your feedback.

If you need assistance, click here for easy instructions for reviewing us online.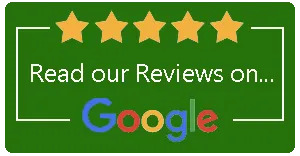 Cindy B. ⭐⭐⭐⭐⭐

Joel Levy has done wonders for me. Two years ago, he saved a tooth after two other dentists I'd consulted said I'd have to have an implant. He just finished veneers on my front teeth, which look fantastic. I'd chipped a tooth and needed it fixed, but I never expected the veneers to not only fix the chip but actually me look years younger! For everything from regular dental checkups to complex restorations and meticulous cosmetic procedures, I highly recommend Joel Levy.

Michael P. ⭐⭐⭐⭐⭐

Best dental experience ever. Dr. Levy and Sondra spent an hour explaining to me the crack in my tooth and my options. They even went over this with my husband on the phone several times to make sure we fully understood everything. I ended up getting an onlay. The operation was so smooth and calming that I was totally relaxed. I still cannot believe how comfortable I felt the whole time. Dr. Levy's skills and equipment are the best I have ever seen. Billing with the insurance company was also right on point. They even reach out to me afterward to make sure I felt good. I completely trust Dr. Levy and his office. They truly care about their patients and want the best for you. I am grateful for everything they did for me.

Jessica D. ⭐⭐⭐⭐⭐

I've been going to Dr. Levy for a few years and it's always a pleasure! Unfortunately for me, after postponing my visits due to the pandemic, I finally went in and had a few cavities that needed to be taken care of. Dr. Levy used the laser instead of a drill/novocaine for my cavities. It was such an easy procedure and took about 40 min total to be in and out of the office. I was able to go about my day and eat whatever I wanted as soon as I left his office. I've never experienced a laser before and I'm so glad that Dr. Levy used this, as usually going to the dentist can be a few hour-long ordeal, especially waiting for the novocaine to wear off!

Ed S. ⭐⭐⭐⭐⭐

I rarely write reviews but I feel that in this case, it may be helpful for those seeking professional and highly skilled dental care. I visited Dr. Levy for the first time and was extremely impressed with the experience. Starting with the friendly and professional staff at the front desk, I can honestly say it was the best dental experience that I've had. Dr. Levy clearly works with the most current technology and equipment in a safe and comfortable environment. I received a very thorough, pain-free examination and cleaning. Additionally, Dr. Levy took the time to explain every procedure and outcome in a clear and informative manner, spending as much time with me as needed. At the end of the visit, I felt relieved that my mouth was in good hands. I highly recommend Dr. Levy!

Douglas D. ⭐⭐⭐⭐⭐

I've been coming to Joel for 20 years and there's a reason why. His attention to detail is impeccable and he treats me like family (I'm not) he says exactly what's going on and what's the best procedure moving forward. He stands by his work and genuinely cares about how everything looks. He wants everything to be perfect and it always is. Also, I do always get compliments on my teeth which I love. Nothing better than a great smile. Thanks, Joel.

Linda H. ⭐⭐⭐⭐⭐

I've been a patient of Dr. Levy for over 30 years now. He also took excellent care of my parents for decades! My most reason experience was just incredible and I have reason to smile! His knowledge, expertise, and gentle care is remarkable! I highly recommend him for restorations, cleanings, crowns, or whatever you need to make you want to SMILE! Thank you Joel for caring so much and spending the time with me to discuss every step of the way. You are the best and I'm very happy with the results!

Andrew R. ⭐⭐⭐⭐⭐

I went to Dr. Levy with a serious issue as a front tooth snapped right at the base. This was an unusual issue and it required extensive work to repair. Dr. Levy took his time. He is a perfectionist and made sure the teeth looked perfect every step of the way. It took some time but I wanted it to be perfect and it was. I highly recommend Dr. Levy. He cares and works hard to ensure that his work is perfect. He is my go-to DDS. Thank you, Dr. Levy.

Theresa A. ⭐⭐⭐⭐⭐

Dr. Levy has been my dentist for many years. His office staff is very nice and he is a wonderful caring dentist. Dr. Levy goes above and beyond to help anyone in need of dental services. He has gone out of his way to make me feel comfortable and makes sure I feel good about the treatment plan he has for me. If for any reason I struggle with something, he will sit down with me and take the time to talk about my concerns until I feel good about everything. He offers all options available and discusses them in detail. I trust Dr. Levy and he does excellent work. I am grateful that he is my dentist and I know I am in good hands. I would recommend anyone to go to him for their dental needs.

Elena R. ⭐⭐⭐⭐⭐

Game-changing dental experience! My husband and I both go to Dr. Levy. Everyone in his office is helpful, warm and working hard to make every dentist visit a pleasant one (which doesn't happen everywhere). Additionally, the capability to do some procedures with a laser (instead of a drill and needles) changes everything. No more leaving a dentist appointment with a numb mouth, pain, and sensitivity.

Linda A. ⭐⭐⭐⭐⭐

Dr. Joel Levy is an outstanding Dentist! I was researching for 4 years to find a qualified dentist to do some cosmetic work on my front teeth and I won the jackpot with Dr. Levy! I had a consultation with Dr. Levy and I was so taken with his knowledge, expertise, patience and compassion. I had 6 teeth restored with 4 crowns and 2 veneers. I am so happy! My smile is beautiful and the compliments just keep on coming!. Dr. Levy and his Assistant, Sondra, are wonderful professional people. His office has the latest equipment and is beautiful! I give Dr. Levy one thousand stars! His expertise and knowledge as a Dentist is superb! I recommend him highly for any dental work that is needed. He will be fixing my few cavities next. Dr. Levy, you are the best! Sondra too! Thank you very much!